Car crime is ever on the rise in the United Kingdom, showing no signs of slowing...
Remember, anyone can fall victim to car crime, not just those who own a high-risk vehicle.
It has been widely reported that vehicle crime has surged in the UK by almost 50% over the last few years.
Latest statistics reveal that, on average, a vehicle is stolen every nine minutes.
Here are top 15 UK's most stolen cars.
UK's Top 15 Most Stolen Cars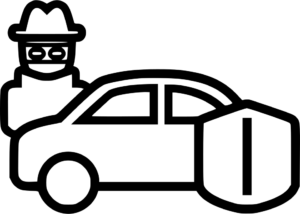 Chances your stolen car will be recovered:
* Over 75% Of Stolen Vehicles Are Never Recovered…
Of cars are stolen by hacking the keyless entry system
Of cars are stolen via physical key theft
Of vehicle crime happens at night